---

These Rockers are one-of-a-kind, designed by me, and
HAND-MADE one at a time.

---
Just as with my Labrador Jewelry web site, EVERY order is discussed personally with me,
via email, and your satisfaction is totally guaranteed.
---

These rockers are intended to be heirlooms that get passed down through the generations.

They are built from layers of 1 1/2 fir resulting in a total thickness, at the legs of 7 1/2 inches.
Although made for the enjoyment of the children, these rockers will easily hold an adult's weight.


This is a brand new web site with the first offerings of these keepsakes.
I do intend to develop other breeds and even a "CAT"!
---
---
The Golden Retriever

Notes: I intend to adjust this pattern for a "thicker tail and a larger chest.

---
---
This is the LABRADOR that started it ALL.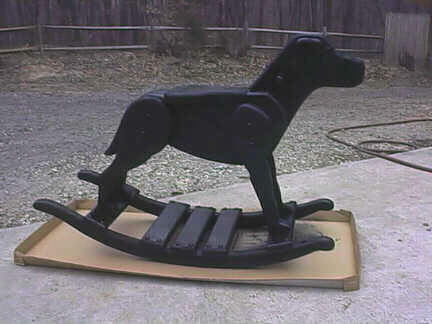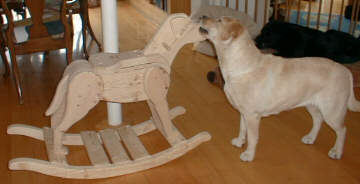 Do they look real, and lifesize? Ask her......

---
---
The German Shepherd Dog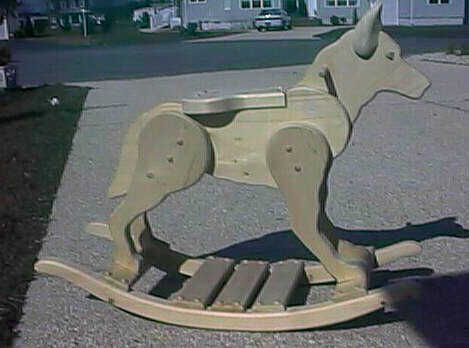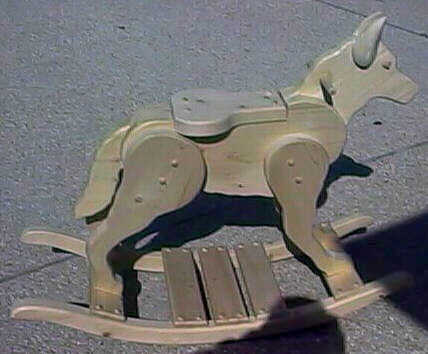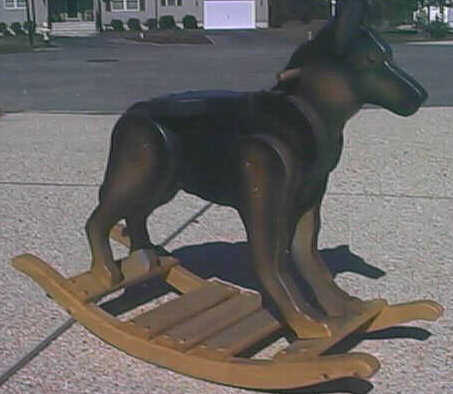 Here he is airbrushed....

---
---
Brand new: The Cocker Spaniel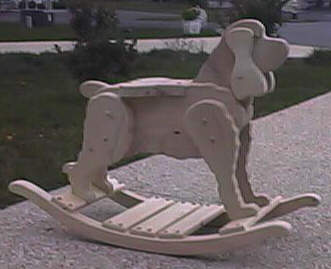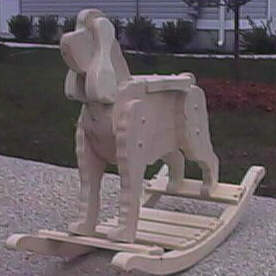 ---
---
THE CAT!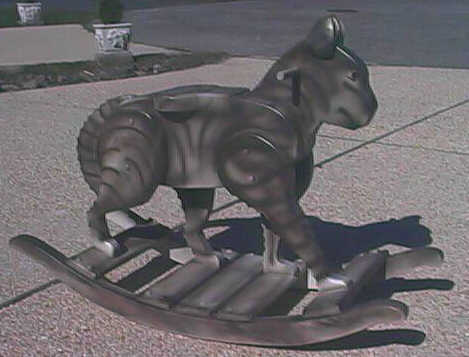 Here it is airbrushed as a tiger cat.

---
---
The ORIGINAL ROCKING HORSE
((better pictures soon))
---
---
I KNOW, I hate sites that hide the prices too, so I'll keep it very simple.
Any rocking DOG, HORSE, or "CAT" is priced at $300. plus shipping costs.
((shipping costs about $40 (partially assembled - six screws to add) or pick-up if you live near the Delaware shore)).
Bud Cravener
2 Barnacle
Bethany Beach, De. 19930
---

TO order, just click and drop me an email.